Comodo vs F-Secure 2019
Saznajte koji antivirusni program je najbolji za vaše potrebe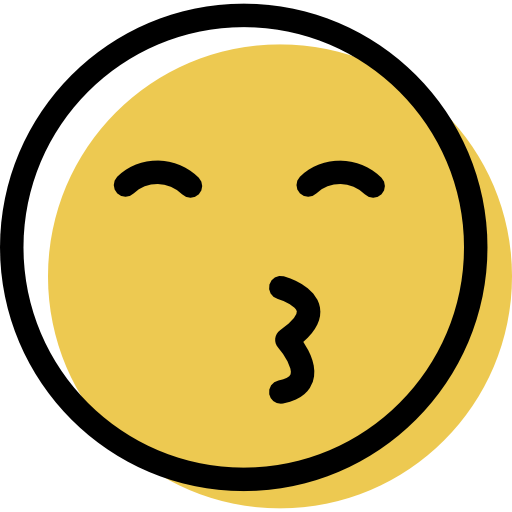 Najnovija pozitivna recenzija
It is excellent antivirus than any competitors in the market live AVAST NORTION
27. 3. 2019.
It is very good antivirus for any PC it consumes very less memory and protect from all types of viruses and gifts 100% security to the PC it maybe win
...
Prikaži više
¯\_(ツ)_/¯
Još uvijek nema recenzija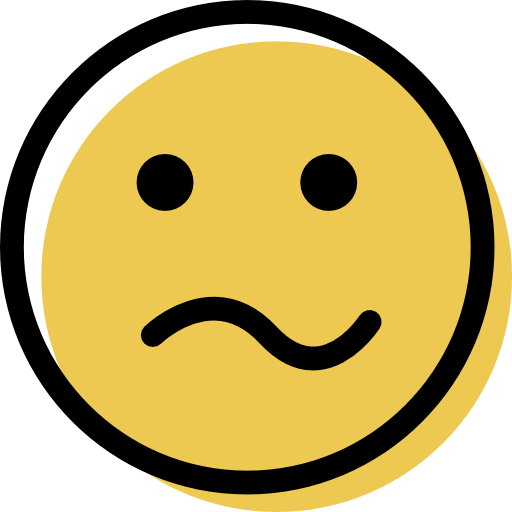 Najnovija negativna recenzija
You pay... and pay... for subscriptions... beware !
19. 5. 2019.
I ended up paying my annual subscription. First one I paid voluntarily, second one I was scammed out of by Comodo. The ethics of a hungry tiger. When
...
Prikaži više
¯\_(ツ)_/¯
Još uvijek nema recenzija
Sigurnost
Skeniranje podizanja sustava
Vatrozid
IDS
IPS
Značajke
E-mail sigurnost
AntiSpam
Makro zaštita
CloudAV
Cijene
Početna cijena
39,99 $
39,90 $
Jamstvo povrata novca
Bilo kada
Bilo kada
Besplatno probno razdoblje
Naša presuda

Aviva Zacks Autor
Comodo zaslužuje pohvale za još mnogo toga, ne samo za svoju posvećenost upotrebljivom dizajnu. Njegovi osnovni i napredni antivirusni proizvodi pružaju snažnu cloud zaštitu od virusa i zlonamjernog softvera, a Auto Sandbox tehnologija funkcionira besprijekorno. Povrh toga, njihov tim za korisničku podršku je od mene zaslužio vrhunske ocjene za brzinu odaziva i znanje.
Pobjednik!

Pogledaj proizvode
main
3.5441MB
0s
0.2349s
0.2349 s
Ping::track
0.1143MB
0.0074s
0.0671s (28.57%)
0.0745 s
Ping::getPingId
0.082MB
0.0083s
0.059s (87.93%)
0.0673 s
Ping::get
0.0018MB
0.0673s
0.001s (1.49%)
0.0683 s
Ping::getActionsCount
0.001MB
0.0722s
0.001s (1.49%)
0.0732 s
Ping::getLastAction
0.0014MB
0.0732s
0.0006s (0.89%)
0.0738 s
hooks.php
0.2933MB
0.0917s
0.0026s (1.11%)
0.0943 s
Script::load-cfl-post-select
0.0046MB
0.0919s
0.0001s (3.85%)
0.092 s
Script::load-export
0.0132MB
0.092s
0s (0%)
0.092 s
Script::load-import
0.0076MB
0.0921s
0.0001s (3.85%)
0.0922 s
Script::load-find-and-replace
0.0076MB
0.0921s
0s (0%)
0.0921 s
Script::load-row-actions
0.0033MB
0.0922s
0s (0%)
0.0922 s
Script::load-post-columns
0.0028MB
0.0922s
0s (0%)
0.0922 s
Script::load-save-post
0.0007MB
0.0923s
0s (0%)
0.0923 s
Script::load-permalink
0.004MB
0.0923s
0s (0%)
0.0923 s
Script::load-comparisons
0.0025MB
0.0923s
0s (0%)
0.0923 s
Script::load-coupon
0.0023MB
0.0924s
0.0001s (3.85%)
0.0925 s
Script::load-column-translations
0.0033MB
0.0925s
0s (0%)
0.0925 s
Script::load-column-pageviews
0.0076MB
0.0926s
0s (0%)
0.0926 s
Script::load-insert-post-data
0.0013MB
0.0926s
0s (0%)
0.0926 s
Script::load-column-amp
0.0041MB
0.0926s
0s (0%)
0.0926 s
Script::load-live
0.0055MB
0.0927s
0s (0%)
0.0927 s
Script::load-results
0.0016MB
0.0927s
0s (0%)
0.0927 s
Script::load-reports
0.0004MB
0.0928s
0s (0%)
0.0928 s
Script::load-permalinks-display
0.0021MB
0.0928s
0s (0%)
0.0928 s
Script::load-aff-link-problems
0.0013MB
0.0929s
0s (0%)
0.0929 s
Script::load-expert-review-import
0.0021MB
0.0929s
0s (0%)
0.0929 s
Script::load-link-builder
0.0021MB
0.0929s
0s (0%)
0.0929 s
Script::load-category-autocomplete
0.0021MB
0.093s
0s (0%)
0.093 s
Script::load-vendor-autocomplete
0.0021MB
0.093s
0s (0%)
0.093 s
Script::load-main-search
0.0037MB
0.093s
0s (0%)
0.093 s
Script::load-user-review
0.0061MB
0.093s
0s (0%)
0.093 s
Script::load-vendors-search
0.004MB
0.093s
0s (0%)
0.093 s
Script::load-user-review-reply
0.0037MB
0.0931s
0s (0%)
0.0931 s
Script::load-contact-us
0.0028MB
0.0931s
0s (0%)
0.0931 s
Script::load-coupon-1
0.0201MB
0.0931s
0.0001s (3.85%)
0.0932 s
Script::load-ping
0.0037MB
0.0932s
0s (0%)
0.0932 s
Script::load-random-password
0.0037MB
0.0932s
0s (0%)
0.0932 s
Script::load-vulnerability-tool
0.0052MB
0.0932s
0s (0%)
0.0932 s
Script::load-blog-post-feedback
0.007MB
0.0932s
0s (0%)
0.0932 s
Script::load-is-website-secure
0.0037MB
0.0933s
0s (0%)
0.0933 s
Script::load-sales
0.0004MB
0.0933s
0.0001s (3.85%)
0.0934 s
Script::load-fields
0.0081MB
0.0934s
0s (0%)
0.0934 s
Script::load-admin_bar
0.0021MB
0.0934s
0s (0%)
0.0934 s
Script::load-head
-0.0018MB
0.0934s
0s (0%)
0.0934 s
Script::load-newrelic
0.0004MB
0.0935s
0s (0%)
0.0935 s
Script::load-the_content
0.0007MB
0.0935s
0s (0%)
0.0935 s
Script::load-amp
0.0074MB
0.0935s
0s (0%)
0.0935 s
Script::load-email
0.0039MB
0.0935s
0s (0%)
0.0935 s
Script::load-alooma
0.0016MB
0.0936s
0s (0%)
0.0936 s
Script::load-emoji
0.0025MB
0.0936s
0s (0%)
0.0936 s
Script::load-hotjar
0.0016MB
0.0936s
0s (0%)
0.0936 s
Script::load-cache
0.0039MB
0.0936s
0s (0%)
0.0936 s
Script::load-noopener
0.0013MB
0.0936s
0s (0%)
0.0936 s
Script::load-save-post-1
0.0013MB
0.0937s
0s (0%)
0.0937 s
Script::load-user-review-1
0.0107MB
0.0937s
0s (0%)
0.0937 s
Script::load-vendor
0.0013MB
0.0937s
0s (0%)
0.0937 s
Script::load-webfonts
0.0013MB
0.0937s
0s (0%)
0.0937 s
Script::load-go-vendor
0.0004MB
0.0937s
0.0001s (3.85%)
0.0938 s
Script::load-go-product
0.0004MB
0.0939s
0.0001s (3.85%)
0.094 s
Script::load-price
0.0632MB
0.0939s
0s (0%)
0.0939 s
Script::load-pros-cons
0.0022MB
0.0939s
0s (0%)
0.0939 s
Script::load-summary-table
0.0016MB
0.094s
0s (0%)
0.094 s
Script::load-table-of-contents
0.0016MB
0.094s
0s (0%)
0.094 s
Script::load-visit-button
0.007MB
0.094s
0s (0%)
0.094 s
Script::load-affiliate-link
0.0013MB
0.094s
0s (0%)
0.094 s
Script::load-vendor-card
0.0016MB
0.094s
0s (0%)
0.094 s
Script::load-features-overview-table
0.0007MB
0.0941s
0s (0%)
0.0941 s
Script::load-blog
0.0021MB
0.0941s
0s (0%)
0.0941 s
Script::load-vendor-1
0.0013MB
0.0941s
0s (0%)
0.0941 s
Script::load-vendor-category
0.0013MB
0.0941s
0s (0%)
0.0941 s
Script::load-theme-setup
0.0039MB
0.0941s
0s (0%)
0.0941 s
Script::load-user-review-2
0.0041MB
0.0942s
0s (0%)
0.0942 s
Script::load-save-post-2
0.0017MB
0.0942s
0s (0%)
0.0942 s
Script::load-permalink-1
0.0018MB
0.0942s
0s (0%)
0.0942 s
config.php
-0.088MB
0.0942s
0.0012s (0.51%)
0.0954 s
Script::load-best-antivirus
0.0057MB
0.0943s
0.0001s (8.33%)
0.0944 s
Script::load-blog-1
0.0043MB
0.0945s
0s (0%)
0.0945 s
Script::load-sitemap
0.0013MB
0.0945s
0s (0%)
0.0945 s
Script::load-comparison
0.0013MB
0.0945s
0s (0%)
0.0945 s
Script::load-coupon-2
0.0025MB
0.0945s
0s (0%)
0.0945 s
Script::load-write-review
0.0013MB
0.0946s
0s (0%)
0.0946 s
Script::load-amp-1
-0.1063MB
0.0946s
0.0008s (66.67%)
0.0954 s
Script::load-gutenberg
0.0016MB
0.0954s
0s (0%)
0.0954 s
modules.php
0.0051MB
0.0954s
0.0005s (0.21%)
0.0959 s
Script::load-config
0.0019MB
0.0957s
0.0003s (60%)
0.096 s
Site::run
0.1802MB
0.096s
0.0058s (2.47%)
0.1018 s
Router::run
0.007MB
0.0962s
0s (0%)
0.0962 s
Page::beforeContent
0.1407MB
0.1225s
0.0059s (2.51%)
0.1284 s
Vendor::findBySlug:comodo
0.0226MB
0.1231s
0.0009s (15.25%)
0.124 s
Vendor::findBySlug:f-secure
0.0252MB
0.124s
0.0005s (8.47%)
0.1245 s
Vendor::findBySlug:comodo-1
0.0017MB
0.1245s
0.0001s (1.69%)
0.1246 s
Vendor::findBySlug:f-secure-1
0.0017MB
0.1247s
0.0001s (1.69%)
0.1248 s
controller:-partials/common/header
0.1992MB
0.1329s
0.0274s (11.66%)
0.1603 s
Vendor::findBySlug:comodo-2
0.0017MB
0.1423s
0.0004s (1.46%)
0.1427 s
Vendor::findBySlug:f-secure-2
0.0017MB
0.1428s
0.0001s (0.36%)
0.1429 s
Vendor::findBySlug:comodo-3
0.0017MB
0.1482s
0.0002s (0.73%)
0.1484 s
Vendor::findBySlug:f-secure-3
0.0017MB
0.1485s
0.0001s (0.36%)
0.1486 s
Vendor::findBySlug:comodo-4
0.0017MB
0.1541s
0.0003s (1.09%)
0.1544 s
Vendor::findBySlug:f-secure-4
0.0017MB
0.1544s
0.0002s (0.73%)
0.1546 s
controller:-partials/common/navigation
0.132MB
0.1604s
0.0169s (7.19%)
0.1773 s
load-config
0.0503MB
0.1605s
0.006s (35.5%)
0.1665 s
language-selector
0.0401MB
0.1686s
0.0075s (44.38%)
0.1761 s
TRF::getLanguageName
0.0005MB
0.1686s
0.0003s (4%)
0.1689 s
TRF::getLanguageName-1
0.0005MB
0.1689s
0.0001s (1.33%)
0.169 s
TRF::getLanguageName-2
0.0005MB
0.1691s
0.0001s (1.33%)
0.1692 s
TRF::getLanguageName-3
0.0005MB
0.1692s
0.0001s (1.33%)
0.1693 s
TRF::getLanguageName-4
0.0005MB
0.1694s
0.0001s (1.33%)
0.1695 s
TRF::getLanguageName-5
0.0005MB
0.1695s
0.0001s (1.33%)
0.1696 s
TRF::getLanguageName-6
0.0005MB
0.1696s
0.0001s (1.33%)
0.1697 s
TRF::getLanguageName-7
0.0005MB
0.1697s
0.0001s (1.33%)
0.1698 s
TRF::getLanguageName-8
0.0005MB
0.1698s
0.0001s (1.33%)
0.1699 s
TRF::getLanguageName-9
0.0005MB
0.1699s
0.0001s (1.33%)
0.17 s
TRF::getLanguageName-10
0.0005MB
0.1701s
0.0001s (1.33%)
0.1702 s
TRF::getLanguageName-11
0.0005MB
0.1702s
0.0001s (1.33%)
0.1703 s
TRF::getLanguageName-12
0.003MB
0.1703s
0.0001s (1.33%)
0.1704 s
TRF::getLanguageName-13
0.0005MB
0.1704s
0.0001s (1.33%)
0.1705 s
TRF::getLanguageName-14
0.0005MB
0.1705s
0.0001s (1.33%)
0.1706 s
TRF::getLanguageName-15
0.0017MB
0.1706s
0.0002s (2.67%)
0.1708 s
TRF::getLanguageName-16
0.0005MB
0.1709s
0.0001s (1.33%)
0.171 s
TRF::getLanguageName-17
0.0005MB
0.1712s
0.0012s (16%)
0.1724 s
TRF::getLanguageName-18
0.0005MB
0.1724s
0.0021s (28%)
0.1745 s
TRF::getLanguageName-19
0.0005MB
0.1746s
0.0002s (2.67%)
0.1748 s
TRF::getLanguageName-20
0.0005MB
0.1748s
0.0001s (1.33%)
0.1749 s
TRF::getLanguageName-21
0.0005MB
0.1749s
0.0001s (1.33%)
0.175 s
TRF::getLanguageName-22
0.0005MB
0.175s
0.0001s (1.33%)
0.1751 s
TRF::getLanguageName-23
0.0005MB
0.1752s
0.0001s (1.33%)
0.1753 s
TRF::getLanguageName-24
0.0005MB
0.1753s
0.0001s (1.33%)
0.1754 s
TRF::getLanguageName-25
0.0044MB
0.1755s
0.0002s (2.67%)
0.1757 s
TRF::getLanguageName-26
0.0005MB
0.1757s
0.0001s (1.33%)
0.1758 s
TRF::getLanguageName-27
0.0005MB
0.1758s
0.0001s (1.33%)
0.1759 s
TRF::getLanguageName-28
0.0005MB
0.176s
0.0001s (1.33%)
0.1761 s
controller:-partials/common/breadcrumbs
0.0074MB
0.1774s
0.0062s (2.64%)
0.1836 s
Vendor::findBySlug:comodo-5
0.0017MB
0.1777s
0.0002s (3.23%)
0.1779 s
Vendor::findBySlug:f-secure-5
0.0017MB
0.1779s
0.0001s (1.61%)
0.178 s
controller:-partials/comparison/head
0.0117MB
0.184s
0.0032s (1.36%)
0.1872 s
controller:-partials/forms/comparison
0.005MB
0.1856s
0.0015s (46.88%)
0.1871 s
controller:-partials/common/disclosure
0.0004MB
0.1872s
0.0001s (0.04%)
0.1873 s
controller:-partials/comparison/overview
0.0391MB
0.1873s
0.0049s (2.09%)
0.1922 s
controller:-partials/comparison/rating
0.0051MB
0.1922s
0.0014s (0.6%)
0.1936 s
controller:-partials/comparison/reviews
0.1022MB
0.1936s
0.0207s (8.81%)
0.2143 s
controller:-partials/comparison/detailed
0.0395MB
0.2142s
0.0043s (1.83%)
0.2185 s
controller:-partials/comparison/products
0.0103MB
0.2185s
0.0014s (0.6%)
0.2199 s
controller:-partials/comparison/pricing
0.0042MB
0.2199s
0.0007s (0.3%)
0.2206 s
controller:-partials/comparison/verdict
0.1387MB
0.2207s
0.0047s (2%)
0.2254 s
controller:-partials/comparison/loosers
0.0094MB
0.2254s
0.0007s (0.3%)
0.2261 s
controller:-partials/common/disclosure-1
0.0004MB
0.2261s
0.0001s (0.04%)
0.2262 s
controller:-partials/comparison/popular
0.4551MB
0.2264s
0.0068s (2.89%)
0.2332 s
useful-menu
0.0012MB
0.2337s
0.0003s (0.13%)
0.234 s
load-config-1
0.0015MB
0.2337s
0.0002s (66.67%)
0.2339 s
fyi-menu
0.0016MB
0.234s
0.0005s (0.21%)
0.2345 s
load-config-2
0.0032MB
0.234s
0.0004s (80%)
0.2344 s
follow-menu
0.0015MB
0.2345s
0.0002s (0.09%)
0.2347 s
load-config-3
0.0018MB
0.2345s
0.0001s (50%)
0.2346 s
currencies-footer
0.0181MB
0.2347s
0.0001s (0.04%)
0.2348 s