AVG Technologies vs Malwarebytes 2019
Saznajte koji antivirusni program je najbolji za vaše potrebe
Which AntiVirus is better?

Eric C. Autor oglašavanja, autor tehničke dokumentacije
Bez obzira jeste li odabrali AVG ili Malwarebytes, zajamčena vam je najbolja moguća zaštita. Obje tvrtke kombiniraju najnovije anti-malware tehnologije kako bi osigurale 99%-tno otkrivanje poznatih i nedokumentiranih virusa. Međutim, današnji antivirusni programi moraju zaštititi korisnike od svih online prijetnji. Međutim, Malwarebytes i AVG koriste različite pristupe u pružanju ovakve sveobuhvatne sigurnosti.
Malwarebytes radi naporno kako bi ostao u tijeku s novim prijetnjama. Zajedno sa skeniranjima temeljenim na ponašanju, nudi anti-rootkit i anti-phishing protokole. Možete prilagoditi provjere zlonamjernog softvera na razini aplikacije kako biste se usredotočili na određene programe i dobili opsežnu povijest izvješća kako biste pregledali prethodna skeniranja. Tu je i inovativni program "Bug Bounty" koji nudi novčane nagrade za prijavljivanje propusta u aplikaciji. Novi korisnici će također cijeniti obavijesti koje će vas educirati o različitim prijetnjama.
AVG je manje orijentisan ka zajednici korisnika, ali nudi više jedinstvenih značajki za zaštitu. I dalje imate anti-phishing podršku, ali dobivate i poboljšani vatrozid, koji se može prilagoditi određenim aplikacijama i portovima. "Webcam Blocker" čuva vaš videozapis sigurnim od hakera, a značajka zaštite plaćanja štiti vaše online transakcije. Unatoč svemu tome, AVG ne usporava vaš sustav; alat za optimizaciju računara briše nepotrebne datoteke radi optimiziranja uređaja, a način rada "Smart Sleep" (Pametno spavanje) čeka da vaš uređaj bude u stanju mirovanja ili da bude neaktivan kako bi pokrenuo skeniranja.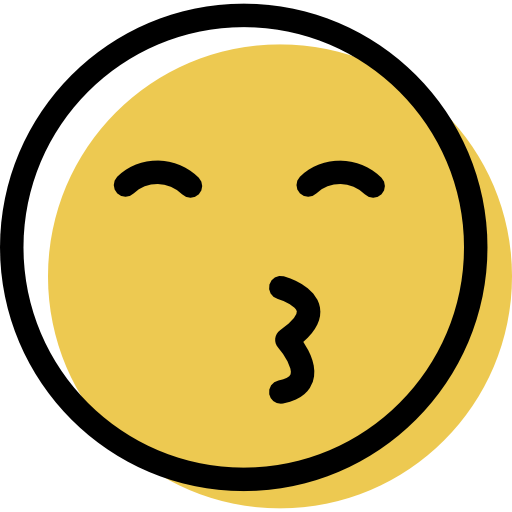 Najnovija pozitivna recenzija
Radi s većinom aplikacija bez ikakvih problema
30. 5. 2019.
Nije usporio moj računar. Radi sa većinom aplikacija bez ikakvih problema.
--
Ove recenzije su prevedene sa naše stranice na engleskom
...
Prikaži više
top antivirus
19. 2. 2019.
works wonders. Had installed other antivirus but computer had too many issues especially the browser kept popping fake search engines. malwarebytes ha
...
Prikaži više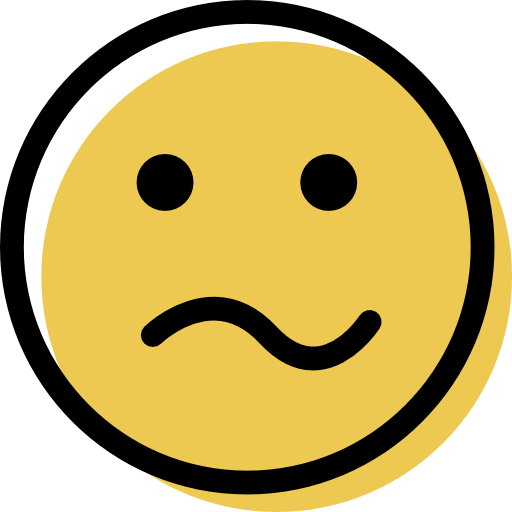 Najnovija negativna recenzija
Neka prestane!
24. 5. 2019.
Godinama sam koristio AVG. Ali u skorije vrijeme, iskočne reklame sa porukama da kupim nadogradnju počele su da me izluđuju. Moram da promijenim antiv
...
Prikaži više
WARNING MALWARE VIRUS .TODARIUS CAN HARM YOUR PC OR LAPTOP
5. 5. 2019.
Since I installed Malwarebytes Premium my PC got infected with Malware ext.todarius files extension virus of Windows 10 and after running all kinds of
...
Prikaži više
Sigurnost
Skeniranje podizanja sustava
Vatrozid
IDS
IPS
Značajke
E-mail sigurnost
AntiSpam
Makro zaštita
CloudAV
Cijene
Početna cijena
69,99 $
40,00 $
Jamstvo povrata novca
Bilo kada
Bilo kada
Besplatno probno razdoblje
Naša presuda

Eric C. Autor oglašavanja, autor tehničke dokumentacije
Ako niste upoznati s antivirusnim softverom, Malwarebytes ima pristojnu cijenu, jednostavan je za navigaciju i uključuje brojne sustave korisničke podrške. Međutim, AVG ima veći opseg dodatne zaštite i neće usporiti vaš računar.
Pobjednik!

Pogledaj proizvode
main
3.9363MB
0s
0.2424s
0.2424 s
Ping::track
0.1143MB
0.005s
0.0109s (4.5%)
0.0159 s
Ping::getPingId
0.082MB
0.0051s
0.0029s (26.61%)
0.008 s
Ping::get
0.0018MB
0.008s
0.0006s (5.5%)
0.0086 s
Ping::getActionsCount
0.001MB
0.0123s
0.0021s (19.27%)
0.0144 s
Ping::getLastAction
0.0014MB
0.0145s
0.0007s (6.42%)
0.0152 s
hooks.php
0.2933MB
0.0308s
0.0023s (0.95%)
0.0331 s
Script::load-cfl-post-select
0.0046MB
0.0309s
0.0001s (4.35%)
0.031 s
Script::load-export
0.0132MB
0.031s
0.0001s (4.35%)
0.0311 s
Script::load-import
0.0076MB
0.0311s
0s (0%)
0.0311 s
Script::load-find-and-replace
0.0076MB
0.0311s
0s (0%)
0.0311 s
Script::load-row-actions
0.0033MB
0.0312s
0s (0%)
0.0312 s
Script::load-post-columns
0.0028MB
0.0312s
0s (0%)
0.0312 s
Script::load-save-post
0.0007MB
0.0313s
0s (0%)
0.0313 s
Script::load-permalink
0.004MB
0.0313s
0s (0%)
0.0313 s
Script::load-comparisons
0.0025MB
0.0313s
0s (0%)
0.0313 s
Script::load-coupon
0.0023MB
0.0314s
0.0001s (4.35%)
0.0315 s
Script::load-column-translations
0.0033MB
0.0315s
0.0001s (4.35%)
0.0316 s
Script::load-column-pageviews
0.0076MB
0.0315s
0s (0%)
0.0315 s
Script::load-insert-post-data
0.0013MB
0.0316s
0s (0%)
0.0316 s
Script::load-column-amp
0.0041MB
0.0316s
0s (0%)
0.0316 s
Script::load-live
0.0055MB
0.0316s
0s (0%)
0.0316 s
Script::load-results
0.0016MB
0.0317s
0s (0%)
0.0317 s
Script::load-reports
0.0004MB
0.0317s
0s (0%)
0.0317 s
Script::load-permalinks-display
0.0021MB
0.0318s
0s (0%)
0.0318 s
Script::load-aff-link-problems
0.0013MB
0.0318s
0s (0%)
0.0318 s
Script::load-expert-review-import
0.0021MB
0.0318s
0s (0%)
0.0318 s
Script::load-link-builder
0.0021MB
0.0319s
0s (0%)
0.0319 s
Script::load-category-autocomplete
0.0021MB
0.0319s
0s (0%)
0.0319 s
Script::load-vendor-autocomplete
0.0021MB
0.0319s
0s (0%)
0.0319 s
Script::load-main-search
0.0037MB
0.032s
0s (0%)
0.032 s
Script::load-user-review
0.0061MB
0.032s
0s (0%)
0.032 s
Script::load-vendors-search
0.004MB
0.032s
0s (0%)
0.032 s
Script::load-user-review-reply
0.0037MB
0.032s
0s (0%)
0.032 s
Script::load-contact-us
0.0028MB
0.0321s
0s (0%)
0.0321 s
Script::load-coupon-1
0.0201MB
0.0321s
0.0001s (4.35%)
0.0322 s
Script::load-ping
0.0037MB
0.0321s
0s (0%)
0.0321 s
Script::load-random-password
0.0037MB
0.0322s
0s (0%)
0.0322 s
Script::load-vulnerability-tool
0.0052MB
0.0322s
0s (0%)
0.0322 s
Script::load-blog-post-feedback
0.007MB
0.0322s
0s (0%)
0.0322 s
Script::load-is-website-secure
0.0037MB
0.0322s
0s (0%)
0.0322 s
Script::load-sales
0.0004MB
0.0323s
0s (0%)
0.0323 s
Script::load-fields
0.0081MB
0.0323s
0s (0%)
0.0323 s
Script::load-admin_bar
0.0021MB
0.0323s
0s (0%)
0.0323 s
Script::load-head
-0.0018MB
0.0323s
0s (0%)
0.0323 s
Script::load-newrelic
0.0004MB
0.0324s
0s (0%)
0.0324 s
Script::load-the_content
0.0007MB
0.0324s
0s (0%)
0.0324 s
Script::load-amp
0.0074MB
0.0324s
0s (0%)
0.0324 s
Script::load-email
0.0039MB
0.0324s
0s (0%)
0.0324 s
Script::load-alooma
0.0016MB
0.0325s
0s (0%)
0.0325 s
Script::load-emoji
0.0025MB
0.0325s
0s (0%)
0.0325 s
Script::load-hotjar
0.0016MB
0.0325s
0s (0%)
0.0325 s
Script::load-cache
0.0039MB
0.0325s
0s (0%)
0.0325 s
Script::load-noopener
0.0013MB
0.0325s
0s (0%)
0.0325 s
Script::load-save-post-1
0.0013MB
0.0326s
0s (0%)
0.0326 s
Script::load-user-review-1
0.0107MB
0.0326s
0s (0%)
0.0326 s
Script::load-vendor
0.0013MB
0.0326s
0s (0%)
0.0326 s
Script::load-webfonts
0.0013MB
0.0326s
0s (0%)
0.0326 s
Script::load-go-vendor
0.0004MB
0.0327s
0s (0%)
0.0327 s
Script::load-go-product
0.0004MB
0.0327s
0s (0%)
0.0327 s
Script::load-price
0.0632MB
0.0327s
0s (0%)
0.0327 s
Script::load-pros-cons
0.0022MB
0.0327s
0s (0%)
0.0327 s
Script::load-summary-table
0.0016MB
0.0327s
0s (0%)
0.0327 s
Script::load-table-of-contents
0.0016MB
0.0328s
0s (0%)
0.0328 s
Script::load-visit-button
0.007MB
0.0328s
0s (0%)
0.0328 s
Script::load-affiliate-link
0.0013MB
0.0328s
0s (0%)
0.0328 s
Script::load-vendor-card
0.0016MB
0.0328s
0s (0%)
0.0328 s
Script::load-features-overview-table
0.0007MB
0.0328s
0s (0%)
0.0328 s
Script::load-blog
0.0021MB
0.0329s
0s (0%)
0.0329 s
Script::load-vendor-1
0.0013MB
0.0329s
0s (0%)
0.0329 s
Script::load-vendor-category
0.0013MB
0.0329s
0s (0%)
0.0329 s
Script::load-theme-setup
0.0039MB
0.0329s
0s (0%)
0.0329 s
Script::load-user-review-2
0.0041MB
0.0329s
0s (0%)
0.0329 s
Script::load-save-post-2
0.0017MB
0.033s
0s (0%)
0.033 s
Script::load-permalink-1
0.0018MB
0.033s
0s (0%)
0.033 s
config.php
-0.088MB
0.033s
0.0011s (0.45%)
0.0341 s
Script::load-best-antivirus
0.0057MB
0.0331s
0.0001s (9.09%)
0.0332 s
Script::load-blog-1
0.0043MB
0.0332s
0s (0%)
0.0332 s
Script::load-sitemap
0.0013MB
0.0333s
0s (0%)
0.0333 s
Script::load-comparison
0.0013MB
0.0333s
0s (0%)
0.0333 s
Script::load-coupon-2
0.0025MB
0.0333s
0s (0%)
0.0333 s
Script::load-write-review
0.0013MB
0.0333s
0s (0%)
0.0333 s
Script::load-amp-1
-0.1063MB
0.0334s
0.0007s (63.64%)
0.0341 s
Script::load-gutenberg
0.0016MB
0.0341s
0s (0%)
0.0341 s
modules.php
0.0051MB
0.0342s
0.0004s (0.17%)
0.0346 s
Script::load-config
0.0019MB
0.0344s
0.0002s (50%)
0.0346 s
Site::run
0.1802MB
0.0346s
0.0057s (2.35%)
0.0403 s
Router::run
0.007MB
0.0347s
0s (0%)
0.0347 s
Page::beforeContent
0.166MB
0.0591s
0.0077s (3.18%)
0.0668 s
Vendor::findBySlug:avg-technologies
0.0303MB
0.0596s
0.0017s (22.08%)
0.0613 s
Vendor::findBySlug:malwarebytes
0.0409MB
0.0614s
0.0005s (6.49%)
0.0619 s
Vendor::findBySlug:avg-technologies-1
0.0016MB
0.0619s
0.0001s (1.3%)
0.062 s
Vendor::findBySlug:malwarebytes-1
0.0018MB
0.0621s
0.0002s (2.6%)
0.0623 s
controller:-partials/common/header
0.1992MB
0.0708s
0.0223s (9.2%)
0.0931 s
Vendor::findBySlug:avg-technologies-2
0.0017MB
0.0789s
0.0002s (0.9%)
0.0791 s
Vendor::findBySlug:malwarebytes-2
0.0018MB
0.0791s
0.0002s (0.9%)
0.0793 s
Vendor::findBySlug:avg-technologies-3
0.0016MB
0.084s
0.0003s (1.35%)
0.0843 s
Vendor::findBySlug:malwarebytes-3
0.0018MB
0.0843s
0.0002s (0.9%)
0.0845 s
Vendor::findBySlug:avg-technologies-4
0.0016MB
0.0891s
0.0003s (1.35%)
0.0894 s
Vendor::findBySlug:malwarebytes-4
0.0018MB
0.0894s
0.0002s (0.9%)
0.0896 s
controller:-partials/common/navigation
0.1325MB
0.0931s
0.0109s (4.5%)
0.104 s
load-config
0.0503MB
0.0932s
0.0023s (21.1%)
0.0955 s
language-selector
0.0405MB
0.0973s
0.0053s (48.62%)
0.1026 s
TRF::getLanguageName
0.0005MB
0.0973s
0.0014s (26.42%)
0.0987 s
TRF::getLanguageName-1
0.0005MB
0.0988s
0.0001s (1.89%)
0.0989 s
TRF::getLanguageName-2
0.0005MB
0.099s
0.0001s (1.89%)
0.0991 s
TRF::getLanguageName-3
0.0005MB
0.0992s
0.0001s (1.89%)
0.0993 s
TRF::getLanguageName-4
0.0005MB
0.0993s
0.0001s (1.89%)
0.0994 s
TRF::getLanguageName-5
0.0005MB
0.0995s
0.0001s (1.89%)
0.0996 s
TRF::getLanguageName-6
0.0005MB
0.0996s
0.0001s (1.89%)
0.0997 s
TRF::getLanguageName-7
0.0005MB
0.0997s
0.0001s (1.89%)
0.0998 s
TRF::getLanguageName-8
0.0005MB
0.0999s
0.0001s (1.89%)
0.1 s
TRF::getLanguageName-9
0.0005MB
0.1s
0.0001s (1.89%)
0.1001 s
TRF::getLanguageName-10
0.0005MB
0.1001s
0.0001s (1.89%)
0.1002 s
TRF::getLanguageName-11
0.0005MB
0.1002s
0.0001s (1.89%)
0.1003 s
TRF::getLanguageName-12
0.003MB
0.1004s
0.0001s (1.89%)
0.1005 s
TRF::getLanguageName-13
0.0005MB
0.1005s
0.0001s (1.89%)
0.1006 s
TRF::getLanguageName-14
0.0005MB
0.1006s
0.0001s (1.89%)
0.1007 s
TRF::getLanguageName-15
0.0017MB
0.1007s
0.0001s (1.89%)
0.1008 s
TRF::getLanguageName-16
0.0005MB
0.1009s
0.0001s (1.89%)
0.101 s
TRF::getLanguageName-17
0.0005MB
0.101s
0.0001s (1.89%)
0.1011 s
TRF::getLanguageName-18
0.0005MB
0.1011s
0.0001s (1.89%)
0.1012 s
TRF::getLanguageName-19
0.0005MB
0.1013s
0.0001s (1.89%)
0.1014 s
TRF::getLanguageName-20
0.0005MB
0.1014s
0.0001s (1.89%)
0.1015 s
TRF::getLanguageName-21
0.0005MB
0.1015s
0.0001s (1.89%)
0.1016 s
TRF::getLanguageName-22
0.0005MB
0.1016s
0.0001s (1.89%)
0.1017 s
TRF::getLanguageName-23
0.0005MB
0.1018s
0.0001s (1.89%)
0.1019 s
TRF::getLanguageName-24
0.0005MB
0.1019s
0.0001s (1.89%)
0.102 s
TRF::getLanguageName-25
0.0044MB
0.102s
0.0001s (1.89%)
0.1021 s
TRF::getLanguageName-26
0.0005MB
0.1022s
0.0001s (1.89%)
0.1023 s
TRF::getLanguageName-27
0.0005MB
0.1024s
0.0001s (1.89%)
0.1025 s
TRF::getLanguageName-28
0.0005MB
0.1025s
0.0001s (1.89%)
0.1026 s
controller:-partials/common/breadcrumbs
0.0092MB
0.104s
0.0059s (2.43%)
0.1099 s
Vendor::findBySlug:avg-technologies-5
0.0017MB
0.1043s
0.0003s (5.08%)
0.1046 s
Vendor::findBySlug:malwarebytes-5
0.0018MB
0.1046s
0.0002s (3.39%)
0.1048 s
controller:-partials/comparison/head
0.0117MB
0.1104s
0.0034s (1.4%)
0.1138 s
controller:-partials/forms/comparison
0.005MB
0.1122s
0.0015s (44.12%)
0.1137 s
controller:-partials/common/disclosure
0.0004MB
0.1138s
0.0001s (0.04%)
0.1139 s
controller:-partials/comparison/overview
4.0113MB
0.1139s
0.0358s (14.77%)
0.1497 s
controller:-partials/comparison/rating
0.0207MB
0.1498s
0.001s (0.41%)
0.1508 s
controller:-partials/comparison/reviews
-3.419MB
0.1508s
0.034s (14.03%)
0.1848 s
controller:-partials/comparison/detailed
0.0298MB
0.1849s
0.0046s (1.9%)
0.1895 s
controller:-partials/comparison/products
0.0259MB
0.1895s
0.0015s (0.62%)
0.191 s
controller:-partials/comparison/pricing
0.0042MB
0.191s
0.0007s (0.29%)
0.1917 s
controller:-partials/comparison/verdict
0.0204MB
0.1917s
0.0407s (16.79%)
0.2324 s
controller:-partials/comparison/loosers
0.0666MB
0.2324s
0.0007s (0.29%)
0.2331 s
controller:-partials/common/disclosure-1
0.0004MB
0.2331s
0.0001s (0.04%)
0.2332 s
controller:-partials/comparison/popular
0.4112MB
0.2334s
0.0074s (3.05%)
0.2408 s
useful-menu
0.0012MB
0.2411s
0.0002s (0.08%)
0.2413 s
load-config-1
0.0015MB
0.2411s
0.0002s (100%)
0.2413 s
fyi-menu
0.0016MB
0.2413s
0.0006s (0.25%)
0.2419 s
load-config-2
0.0032MB
0.2413s
0.0005s (83.33%)
0.2418 s
follow-menu
0.0015MB
0.2419s
0.0002s (0.08%)
0.2421 s
load-config-3
0.0018MB
0.2419s
0.0002s (100%)
0.2421 s
currencies-footer
0.0181MB
0.2421s
0.0001s (0.04%)
0.2422 s